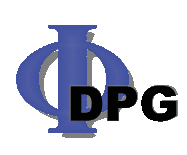 Exhibition

---

The conference comes with a supplementary physics and book exhibition. Companies wanting to attend the exhibition, please contact the DPG at





The local person in charge of the organization of the exhibition in Leipzig is



Dr. Meik Hellmund
Institut für Theoretische Physik
Fakultät für Physik und Geowissenschaften
Universität Leipzig
Augustusplatz 10/11
D-04109 Leipzig
Phone: +49-341-9732429
Fax: +49-341-9732548
Email: Meik.Hellmund@itp.uni-leipzig.de



The exhibition is going to take place in the foyer of the lecture hall building. A site plan showing the locations of the exhibition stands and a list of confirmed exhibitors can be found here.