I am a PhD student in the CQT group of the Theoretical Physics Institute at the University Leipzig.

My research interest focuses on the structure formation properties of macromolecules in the proximity of attractive substrates. The presence of an attractive surface strongly affects the behavior of the polymer in the vicinity. The monomer-monomer attraction, being responsible for the well studied collapse below the theta-point, and the surface-monomer attraction, resulting in the adsorption, compete with each other. This competition gives rise to a variety of different conformational phases.

Several of such pseudo phases have been identified dependent on surface attraction strength and temperature. This was done for a coarse-grained homopolymer model using generalized ensemble Monte Carlo methods. A recently performed systematic microcanonical analyses of the adsorption transition indicates phases separation for finite chains.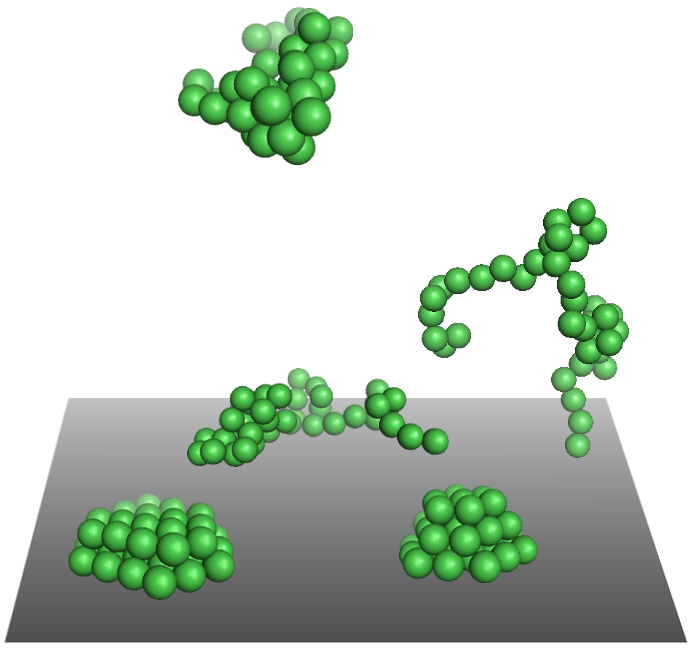 Email:


Phone: +49 341 97 32 438
Room: 2L23

Institut für Theoretische Physik
Universität Leipzig
Postfach 100 920
D-04009 Leipzig, Germany

Soft Matter Systems Research Group
The University of Georgia, Center for Simulational Physics, Athens, U.S.A.
(formerly at Forschungszentrum Jülich)


Graduate School
Leipzig School of Natural Sciences - Building with Molecules and Nano-objects
BuildMoNa
Universität Leipzig


College Doctoral - Doktorandenkollegien
Statistical Physics of Complex Systems
(supported by Deutsch-Französische Hochschule (DFH-UFA))